A LAW FIRM WITH A HUMAN TOUCH
Ondrik Larsen Lawyers, a criminal law firm based in Melbourne, was established by partners Olinka Ondrik and Ashlee Larsen with the goal to achieve the best possible results for all of their clients.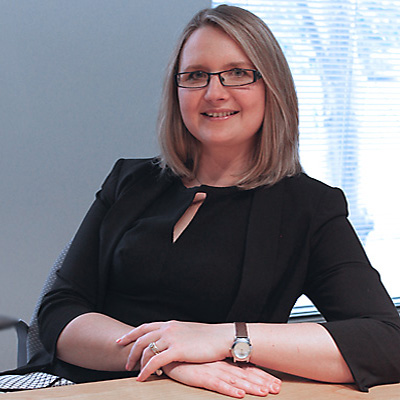 OLINKA ONDRIK 
(
LLB.), (BA.)

SENIOR PARTNER
Senior Partner Olinka Ondrik has a wealth of experience to draw from, having previously worked in a criminal law firm for over a decade. She holds a Bachelor of Laws, and a Bachelor of Arts majoring in Legal Studies from La Trobe University.
Her extremely high work ethic and depth of knowledge in the industry has allowed her to assist a significant number of clients over the years. She has worked on some of the largest criminal defence cases in recent history in Melbourne, and has successfully represented an extensive number of clients over her time as a criminal lawyer during her previous employment. She has also gained the high esteem of those within the legal profession, having an excellent reputation and rapport with barristers and prosecutors.
With her dedication to her legal career, and her desire to expand her wings, Olinka branched out to open a boutique legal practice which serves to assist many other clients in their pursuit of justice.
With her hard work ethic, extensive experience, her belief in thorough preparation, her compassion for her clients, and integrity within the industry, Olinka has proven time and time again that she has what it takes to get the best possible result, and will treat the client's legal interests as if they were her own.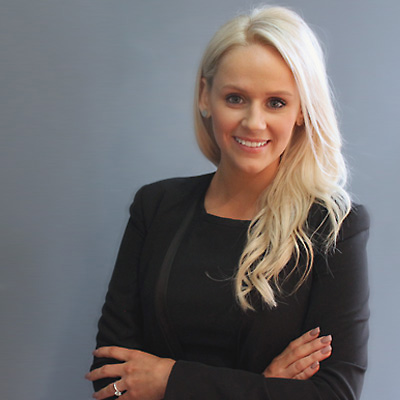 ASHLEE LARSEN
(
LLB.)
PARTNER
Partner Ashlee Larsen has worked within the legal industry for a number of years and has a Bachelor of Laws from Deakin University. Her high level of integrity and strong work ethic mean that Ashlee is extremely thorough when working on a case for a client.
Ashlee is a criminal lawyer motivated and driven to succeed for her clients by the desire for justice and equality, and is committed to creating the best possible result for every client, proving this in her previous employment through her hard work, dedication to the task, and her fighting attitude.
With her dedication to taking the next step in her legal career, Ashlee has joined Olinka in creating a strong partnership. Both Olinka and Ashlee's shared values make the perfect team to ensure that their clients not only receive a superior level of commitment, but also the best possible outcome in every case.
We take pride in our work, knowing that the effort we put into your case and the support we will provide you can make a real difference to your life.
"I wish to convey my thanks and appreciation for a job well done and arriving at an outstanding outcome to my case.

Your immediate grasp of all the facts and superb advice throughout our numerous conversations gave me the confidence I needed to see that we could win my case.

The support Olinka and Ashlee provided to me was above and beyond. It was there professionalism and the effective responses which got me the successful outcome of which I'm very grateful for.

I feel privileged to have met you both and I highly recommend that Ondrik Larsen lawyers can achieve a successful result in your legal case as they did for me.

Again thank you both for your strong level of support at all times."

– Name Withheld.

"I want to thank Olinka and Ashlee for representing me in court for the intervention order that has been placed against me. I was very stressed and depressed until Olinka replied my message on a Saturday and spent a good hour to talk and try to understand my case further. I have spoken to a few lawyers that wouldn't even bothered to speak before I agree to pay a consulting fee upfront but with Ondriklarsen lawyers that is never the case. I highly recommend them. The best lawyers I have came across so far.
God bless you all"
Sincerely yours Steven T
"Dear Olinka and Ashlee

I was in need of lawyers that are experienced in drink driving cases. My general lawyers recommended your firm to me and you were able to see me on that same day. When I came to see you I thought I was just going to talk to you about my drink driving charge which is in court next year, but when I left your office you had a plan to get my licence back in two weeks. I had no idea it was possible to get my licence back after the police gave me an immediate license suspension notice after I was breath tested.

You were both very easy to deal with and worked extremely hard to win my licence back. You genuinely cared about me and made sure you did everything you could to put the best case forward.

The end result was EXCELLENT!!! You were able to lift my suspension and get my licence back which has returned my life to normal!

I would have no hesitation asking for your help in the future and I would also recommend you to anyone I come across who could need your help.

Best Regards & THANKS.."

– Paul W.
"These two lovely ladies are amazing at what they do, and go above and beyond to get things done!
They have gotten my partner fantastic results after picking up from another firm in which things were not looking good! I highly recommend them and an absolute pleasure to deal with.
From now on will only ever use Ash and Olinka!

– Melissa M."
Facebook review
"Dear Olinka,

Thank you for your guidance and assistance in dealing with my matter. I was pleased with your professional attitude and advice which was thorough and showed the amount of effort that you were prepared to undertake to resolve my issue.

Before coming to you I was self represented and tried negotiating my charge with the Prosecution, but they wouldn't budge. You, however, assessed every piece of the evidence against me and found weaknesses in the Prosecution case.

You were persistent with your negotiations which ultimately resulted in the Prosecution agreeing to withdraw the charge against me. This was the exact outcome I was after.

The manner in which you handled my case was comforting and made me feel at ease in what can be difficult at times.

I would have no hesitation in recommending Olinka's services.

Regards

– Phil M."
"The ladies at Ondrik Larsen Lawyers are unbelievable talented, thorough and most of all extremely caring. They really did treat my case as if it were their own and I was shown enormous amounts of support and respect from the get go.

I was facing serious criminal charges due to an incident with my Bull Terrier dog, and with Ondrik Larsen Lawyers assistance and dedication I was able to receive the best possible result with a no conviction outcome.

Seeking the help of Ondrik Larsen Lawyers was the best investment I could have made and at an extremely reasonable cost. They helped get my fur baby home and for that I am forever thankful.

Ashlee and Olinka were absolutely amazing and I highly recommend you seek their support for any legal needs in the future. They have my tick of approval one hundred percent.

Thanks so much ladies – you two are the best!"

– Ellen M.
"After an extremely long, drawn out and infuriating process disputing a 'speeding' and 'driving an unregistered vehicle' fine, the help that Ashlee from Ondrik & Larsen gave us was absolutely invaluable.

A year and a half we had been fighting these charges. It didn't help matters that there had been a miscommunication within the court, so we were constantly being given conflicting pieces of advice.

Within a short matter of time, Ashlee had not only managed to make sense of everything but in the end helped my husband avoid a wrongful conviction.

I cannot recommend Ondrik & Larsen highly enough."
– Elise
"Cannot thank Olinka and Ashlee Enough for their professionalism and services throughout my time with them,
Always felt like I was being looked after with the upmost care and empathy, was told by other lawyers and received plenty of legal advice telling me that I was looking at a jail sentence as I was facing my third time driving whilst suspended but the team at Ondrik Larsen lawyers managed to get me off with a small fine and no time off the road thanks again for everything, couldn't recommend the both of you enough"
– Joel B.

"Dearest Ashlee,

Thankyou kindly for taking on my sons charge case. We were with a different law firm, but then changed to Ondrik Larsen Lawyers where straight away my son and I both felt more comfortable with you handling his case than the previous law firm.

In the first meeting you explain the process we go down and the fees so we as your clients then no there are no extra hidden costs.

You also make sure that we as your clients understand that we are welcome to contact you by phone, mobile, or email at any time of the day regarding our legal situation for advice or help or to just have things re-explained.

Your friendly nature and true understanding of the legal system made my son and I feel very comfortable within dealing with you knowing that you will do everything you can to help us in which you successfully did with getting my sons charge withdrawn and not having to go to court.

As i am an elderly lady, you understood the stress that it was causing on my health and the stress it also played on my son and you did everything you could to try and minimums that stress by always reassuring us that you would handle everything and just keep me upto date with anything you needed myself or son to do at the time.

Thankyou again for all your hard work and successfully having my sons charge case withdraw.

Kind regards
A Happy Anonymous Client
Name and address supplied to firm."
"I was very pleased with the service I received from ONDRIK LARSEN LAWYERS.

Olinka and Ashlee were very helpful always returned my phone calls e-mails in a timely manner, always answered all of my question they were very patient took their time to listen to my case, my experience with their firm was very pleasant.

I was very satisfied with the outcome of my case. Billing rate was very reasonable; I would refer ONDRIK LARSEN LAWYERS to any of my family and friend if any of them ever need assistance in the future.

Thank you again for all your help with my case."

– Ayman k
"Our experience with Ondrik Larsen Lawyers was both proffesional and very caring. I had to find criminal lawyers for my son who was charged with very serious criminal offenses relating to family violence.
I had no idea what to do or who to call , then my niece put me onto Ashlee and Olinka. From the very first phone call we knew we had made the right decision.
They made my son and myself feel very comfortable and assured us that they would help.
Over the past year they have been available any time of the day or night including weekends.
From the very first court appearance they negotiated the 9 charges down to only 3 and managed to get the best result possible…. a good behaviour bond WITHOUT conviction!
They are both caring, passionate, very professional, and never judge you, they are always there to listen and act.
I cannot thank you both enough for what you did for my son. After 12 months of hell, I finally have my son back, and finally see a smile on his face, and we owe that all to you both Ashlee and Olinka.
I highly recommend Ondrik Larsen Lawyers for any criminal matter.
Gratefull 😁"
Leigh.K
"Ashlee from Ondrik Larsen Lawyers was highly recommended to us and is an absolute KING!
We cant thank her enough for her assisting us in our case that was not getting anywere with our previous lawyer.
Ashlee went over and beyond our expectations on many occassions for us in a short term and took us to a successful win with justice being served and my name cleared.
The most down to earth careing lawyer I have met that had attention to detail and was proficient in all areas.
Felt respected all the way through and most importantly we didnt feel like a number as there was a genuine care.
HIGHLY RECOMMENDED would definatly use again should the need arise."
M. M
"From our first meeting, Olinka and Ashlee exhibited genuine care, respect, professionalism and set realistic optimistic goals. They were always contactable, approachable and patiently reiterated information to us, at what was a distressing and challenging time for us.
The outcome of our case was better than we had hoped for, thanks largely due to their persistence and determination. We always believed they would do their utmost to achieve the absolute best result. Thank you, Olinka and Ashlee."
– Mandy K.
Facebook Review
"Would highly recommend ondrik Larsen lawyers they are very passionate and professional in what they do! Thank you so much for your services and I am very grateful of the hard work put in to acheive a successful out come!!"
Luke R.
Facebook Review
"Firstly, I would like to say how fortunate I have been to come across Olinka and Ashlee at Ondrik Larsen Lawyers, their amazing work over the past 6 months and ongoing support throughout has made me feel so comfortable and at ease in such an unfamiliar and daunting experience.

Being caught 4 times driving whilst suspended in the same suspension I was told by many legal professionals that I would be facing loss of drivers licence and may be looking at a jail term and Olinka managed to help me not only walk out with no conviction, I have kept my licence and only received a fine.

I couldn't be happier with the outcome and I have the both of them to thank.

The experience, patience and professionalism I experienced through this law firm has exceeded my expectations of not only a way a lawyer should be but any professional service, I could not recommend Ondrik Larsen lawyers enough for anyone who is seeking legal support.

Again, thank you!"
– A.B.
"After being served with an Intervention Order people suggested I shouldn't contest it. I disagreed and contacted Ondrik Larsen Lawyers for advice.

Ondrik Larsen Lawyers let me explain my side of the story and discussed an appropriate strategy and what scenarios could arise if I proceeded.

Olinka and Ashlee took away the stress of dealing with everything and gave me the confidence I needed to get through it.

I am convinced that had I listened to my friends for advice or relied on Google I would not have been as successful contesting the order as I was.

For the best chance of success I recommend contacting Ondrik Larsen Lawyers".
– D.M

"Lost for words.

Facing court with 37 charges for theft & burglary within weeks of my first daughter's early arrival, wasn't the stress-free, warm & welcoming atmosphere id planned on creating for her.

Opting for legal-aid was tempting from a cost point of view & would have alleviated some of the financial stress; and both friends and family highly recommended I consider it. However, 37 charges equal a rather large brief, but with the risk of sounding cliché, can you really put a price on freedom? Well, Ondrik Larsen Lawyers gave me better results than I thought possible for an affordable price.

The friendly & caring nature of both Olinka & Ashlee really set them apart from the rest. From my very first appointment with Ash, it almost felt like we were old friends. I felt that she really did care about me and my case.

Ashlee's obvious knowledge of not only the law but my particular case and me as a person had the Prosecution lost for words and questioning the police investigation. Her determination forced the Prosecution to withdraw a total of 33 charges! The end result being 4 charges with NO conviction & a fine!! I know that this amazing result can only be explained by Ashlee's hard work and dedication to my case.

I was lost for words myself & cannot thank Ondrik Larsen Lawyers enough."

– Chris

"Hello Ladies,

It has been close to 12 months since we spoke in regard to Justin being bullied at school and facing the possibility of an assault charge being laid at the other childs parents request.

I would like to thank you again from the bottom of my heart for the personal yet professional approach you took handling my sons case.

My son having additional needs added to the intricate approach required to gain his trust to continue the prerequisites of his pending charge. You relieved a great deal of pressure off my side, assuring me that you would follow through on all that you could offer but exceeding my expectations in doing so.

Olinka and Ashlee I can't fault your ability and commitment to our case, we felt we were the only clients you were dealing with. I highly recommend your services to those in the community in need of such."

– Name withheld
"Dear Ashlee,
Firstly, I want to thank you for all the efforts you did on my case and your patience to explain every details to me. As I am a Chinese and first time faced with police, you not only withdrew both my serious criminal charges and intervention order, but also made everything better understood for me with great patience during the whole case.

What impressed me most was the great outcome you did that you made the police agreed to withdraw the charges and the Intervention Order completely. Earlier, I consulted some other lawyers and the answers they gave me were all the same: to admit the guilt. However, they only mentioned about withdrawing the charge but just small probability.

I have to say that you are really amazing and professional due to your confidence and ability and to my surprise, you successfully helped me to get the best result. I know you tried really hard to persuade the police to withdraw the charges against me because you knew the effect this case had on me and my future and I really really appreciate all your hard work.

Thank you so much and hope you are increasingly successful on your career."
– S. Liu

"Dear Ashlee,

Ashlee you are truly amazing, you showed soo much compassion both on a personal and professional level, to not only myself but also to my supportive family….

I am so grateful and appreciative of the hard work that got put into my case. I was facing serious drug charges and the reality was that I was looking at a jail term given I had a very long prior history for the same offences. However, you did not give up. You spent a lot of time making sure you had all the material you needed to show the Magistrate that I deserved another chance. You genuinely cared about me and the effect that these charges were having on me, my family and my daughter. And the result speaks for itself, I walked away with a fine and that is all!!
I didn't at all think this could be possible!!!

So once again I Thank You soo much for your hard work and dedication. I've used many lawyers in the past and without hesitation i highly recommend Ondrik Larsen lawyers. I've not meet anyone more dedicated to there job!!!

DP."
"Dear Ashlee

Firstly, I want to thank you for all your effort and tireless work you did on my case and your patience to explain every detail to me which was very reassuring.
Whilst facing serious drug charges and a possible jail sentence, you not only managed to get some of the charges dropped but also negotiated with the Police Prosecutor to bridge four court appearances and charges to one court date which not only saved me a lot of money but also alleviated a lot of stress on not only myself but also my family.
From the moment we first met, you guided me through all of stages of the case which was very reassuring but also your fees and charges where extremely fair and reasonable as this was also causing me a lot of stress as this was my first time facing such serious charges you where there for me every step of the way, I cannot thank you enough.
I cannot recommend Ondrik Larsen Lawyers enough, they are a great team of ladies who actually care about their clients – more Law firms should take a leaf out of their book!
J.S "
"My experience with Ondrik Larsen Lawyers was exceptional.
From the very first phone call I felt understanding, empathy and reassurance.
From the first preparatory meeting the process and fees were clearly defined along with all possible options.
There were no extra fees or hidden costs, billing was extremely reasonable and the solutions suggested were tailored to suit my case and save me money.
Ashlee & Olinka immediately grasped the issues, facts and possible incomes.
Support went well above the norm and they were always contactable, patient and responsive.
I mainly dealt with Ashlee who was extremely professional, yet relatable and compassionate.
I felt the firm genuinely cared and every effort needed was put into my case with passion, determination and attention to detail.
Ashlee truly went beyond my expectations on many occasions and my result was a full withdraw of my case.
I could not recommend ONDRIK LARSEN LAWYERS more highly and would turn to them immediately if I ever needed help again.
– Nicholas"
Google Review
"Olinka and Ashlee,
We came together under extremely traumatic circumstances for me.
I had never been in a situation that resulted in criminal charges and I had no idea who I could trust or what happens next.
You were both thoughtful, caring, guiding, assertive and thorough giving me every confidence that we would get the correct result. Under your guidance and commitment WE DID.
We couldn't have got a better outcome!
Thank you to you both, my family is extremely grateful. I hope you enjoyed the flowers which is only a small gesture of our appreciation to Ondrik Larsen Lawyers.
Regards
Brett "
Google Review
"Thank you so much for your care and professional manner in all that you did for my son. It was a bleak time for us but when we reached the street after our interview with you we both said that at last we had found promise of resolution and relief.
Throughout all our dealings with you both you were so genuine and tolerant whilst clearly determined to achieve success that it made the whole bitter experience so less an onerous one.

Thank you both,
J.K"

"I will be forever indebted to Olinka and Ashlee at Ondrik Larsen lawyers. If it wasn't for them, I'm not sure where I would be right now.

Last year, I was charged with an offence carrying a penalty of life imprisonment as a result of being someone in the wrong place at the wrong time right before my wedding.

I was told by other lawyers not to apply for bail as they believed it would've been impossible to achieve due to the severity of the charges. However, upon my first meeting with Olinka and Ashlee, they believed I had a chance. Despite it being a very difficult task they were successful in an application for bail. Not only did they get me bail, they fought long and hard to the point where they got my charges completely withdrawn and had police reimburse all my legal fees.

This result changed my life completely. I made it to my wedding and have just welcomed my beautiful daughter to the world. If it wasn't for Olinka and Ashlee, my life would've gone down a totally different path.

I cannot thank you ladies enough and highly recommend Ondrik Larsen Lawyers to anyone looking for any legal assistance.

Warmest regards,
D.N"
Google Review
Criminal Lawyers Melbourne
Click on the links below for further information about our areas of practise:
GET IN TOUCH
We're here to help answer your questions.
Criminal Law matters can be complicated, our Melbourne criminal  lawyers are on hand to help inform you of every aspect regarding your legal situation.
We take great pride in assisting our clients and look forward to hearing from you.
Address:  541 King Street, West Melbourne, Victoria, 3003
Phone: (03) 9918 0320
Fax: (03) 9041 3431